Charming as a boutique hotel, cozy as a b&b, the building is located in the centre of Trieste, in a pedestrian area. Sophistication, character, discretion and attention to detail are the defining characteristics of La Residenza Le 6A and La Settima A. Mrs. Gabriella Kropf, the creator, speaks directly about it in the video.
The Building
The rooms are all soundproofed, with parquet floors and elegant, comfortable furnishings.
Guests are provided with an individual code to type into a keypad at the entrance to the building, ensuring they have complete freedom by allowing them to come and go any time as they please.
The aim of the building is to allow guests to feel at home. The breakfast options were designed with this in mind, offering a solution for each guest according to their preference.
Those who like their breakfast ready and waiting for them can choose the rooms in Residenza Le 6A, where a continental buffet breakfast is included in the price.
Those who prefer freedom of choice, on the other hand, can opt for the rooms of Settima A, which come with a hideaway kitchenette, providing the guests with several options:

preparing breakfast independently with the products we supply;
requesting the buffet in the Sala Comune.
Bed & breakfast rooms
Le 6 A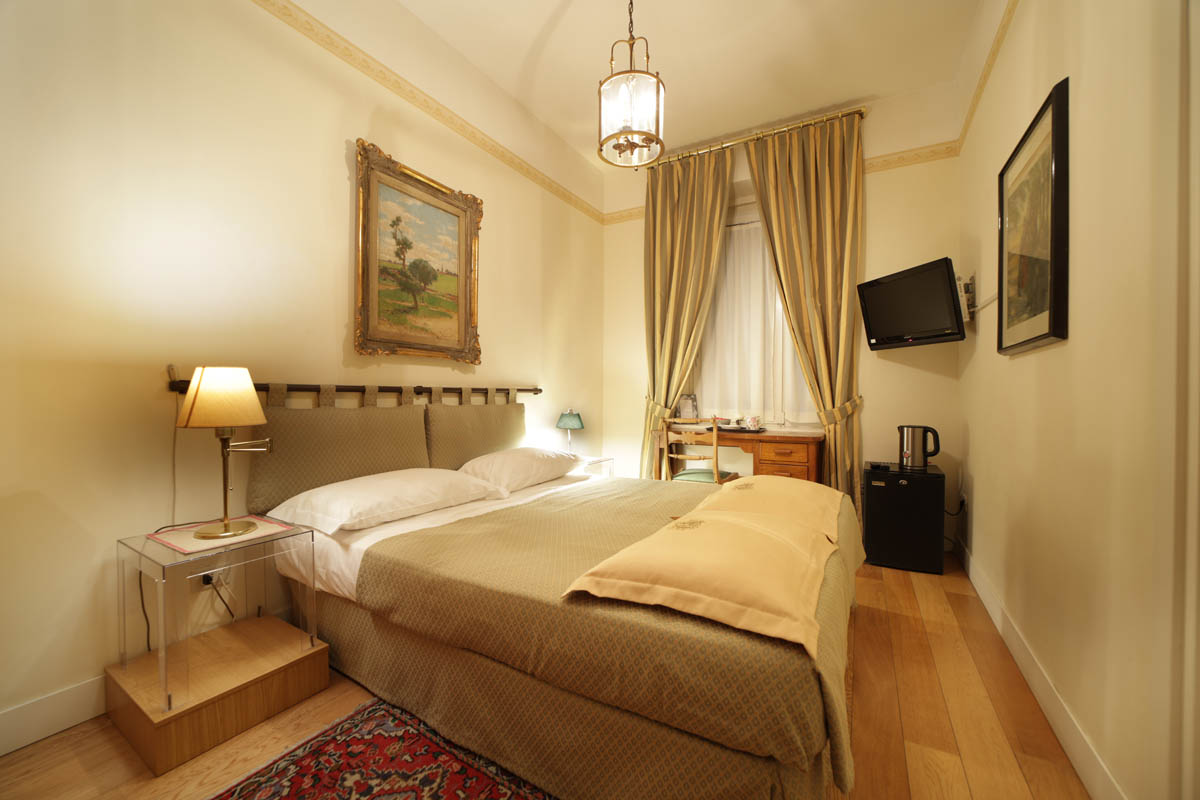 B&B rooms with kitchenette
La settima A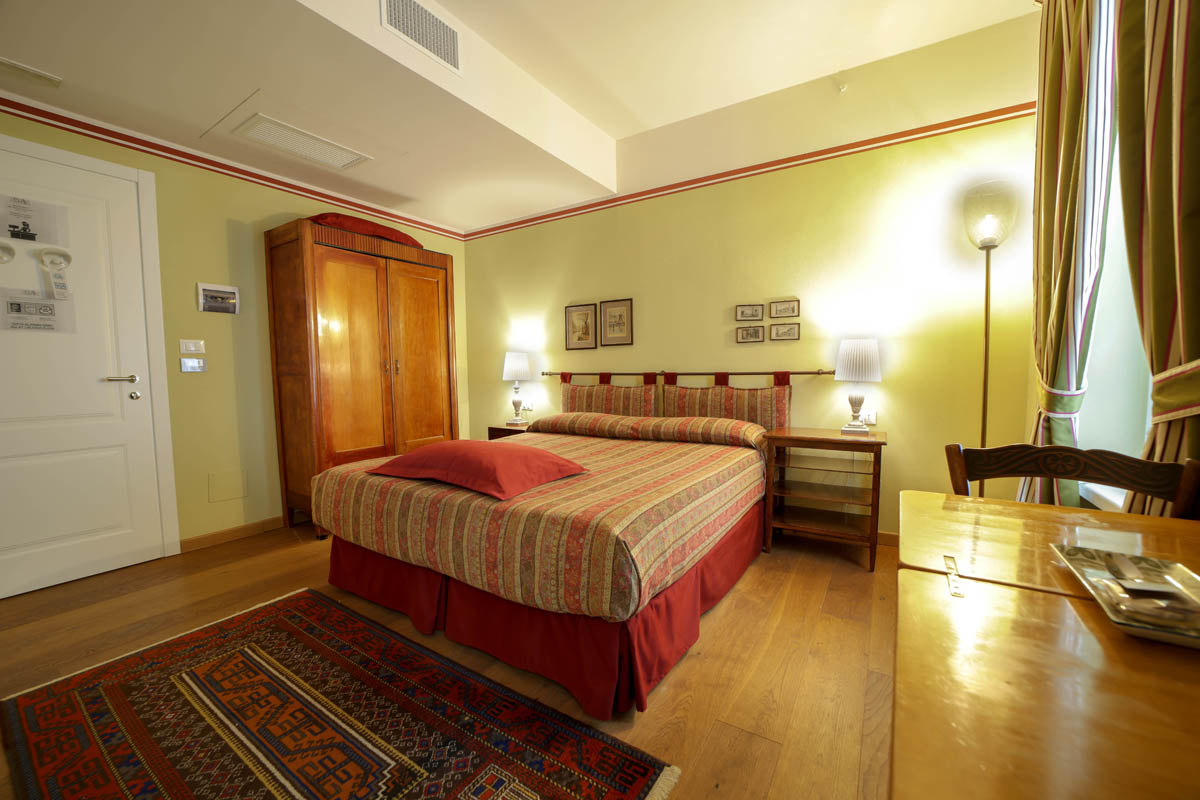 Free Wi-Fi
Computer with printer available for guests in the Sala Comune
The Sala Comune is open for breakfast Monday-Friday 07:30-09:30 and Saturday-Sunday and holidays 08:30-10:30
The continental breakfast, included for guests of La Residenza Le 6A and an optional extra for guests of Settima A, includes: Illy coffee machine, orzo coffee, decaf, warm milk, packaged pastries, corn flakes, muesli, fresh milk, fruit juices, rusks, jam, nutella, butter, kettle for tea.
Tourist information
Option for guided tours, dinners in authentic local restaurants, wine-tastings, concerts
Credit cards accepted
Are you traveling with a child? Our structure is free for children under the age of two. Contact us directly and we will find the best solution for you.
9 great reasons to book your next stay at La Residenza le 6 A right away!
Central location with continental breakfast included.
Upon arrival in your room: a sweet welcome, herbal teas, tea, coffee, and bottled water.
15% discount on parking at Park San Giusto.
Discounted price for the FVG Card.
One free coffee at your table at the Antico Caffè San Marco (minimum stay 2 nights).
15% discount on the Trieste Tour Bus with HopTour.
Free use of our Vespa (minimum stay 2 nights).
Original experiences to get to know first-hand the culture and traditions of Trieste
Reserved space for bicycles in a private courtyard
Book your next stay now at La Residenza le 6 A!