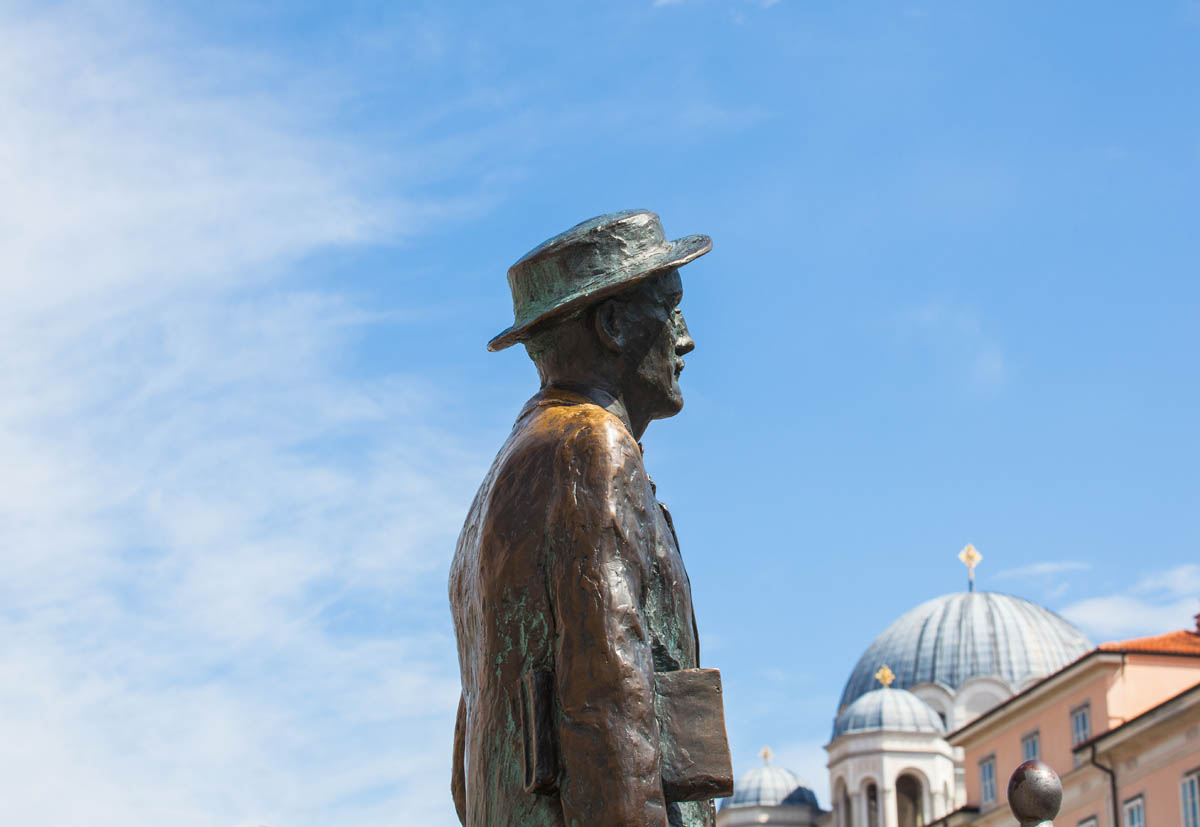 The city of Trieste was an important part of Joyce's life. It was here that James Joyce the author matured and developed. For James Joyce the man, it was the scene of moments of profound emotion such as the birth of his children, as well as moments of difficulty such as his financial struggles and the despair caused by class differences.
It is still possible today to wander through some of the same streets traversed by Joyce. The immediate surroundings of our own building contain many places which formed part of the backdrop to the author's life.
Here are but a few: Via S. Nicolò has several residential buildings which hosted the author, as well as the headquarters of the Berlitz School in which he taught for many years; e fu sede della Caffè Stella Polare was most likely the scene of the famous incident in which, overcome with rage brought on by jealousy, he confronted the editor-in-chief of the local newspaper, Il Piccolo, Roberto Prezioso, reducing him to tears in the wake of the latter's courtship of Nora Barnacle.
His passion for the lyrical form and financial struggles brought him to be a gallery assistant during performances at the Teatro lirico Verdi. Lastly, we should mention the Central Station, very much a Joycian location inasmuch as it served him throughout the many arrivals and departures from the city, not only his own but also those of his brother and sisters.